Dairy Day 
Dairy Day is scheduled for this Friday, June 2nd in Library Square Park. We hope to see you there!
This year's activities include:
Cow Milking Contest
Meet Princess Kay of the Milky Way
Fro-Yo Eating Contest
$5.00 meal
Children's Activities
And so much more!!
---
Music in the Park
We are ready to kick off the summer with our annual Hutchinson Music in the Park! Bring your own chair, blanket and/or picnic dinner! Located at Library Square Park every Monday at 6:30 pm.
The Chamber is excited to be partnering with Historic Hutchinson, RiverSong and Compass Occasions in 2017, as we transition ownership of Music in the Park to these organizations.
---
Hometown Golf Challenge
Let's Go Crazy, Let's Go Golf! The Golf Challenge theme this year will be MUSIC. We are excited to have some fun at the Hometown Golf Challenge this year, and we want to let you in on it too!  This is a fun and easy event to highlight your business.  2017 Hometown Golf Challenge will be located at Oakdale Golf Club. 
We have many different sponsorship opportunities available, click on the link to fill out a Sponsor form. 2017 Golf Sponsor Form
Golfer Registration is now available!
Online Registration also available here:
---
Leadership Institute: Application for 2017-2018 is Now Open!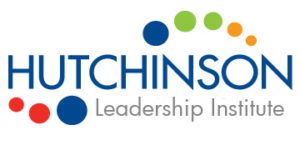 We are happy to announce the Hutchinson Leadership Institute is back for its 29th year! The Hutchinson Leadership Institute is hosted by the Hutchinson Area Chamber of Commerce and Tourism. This comprehensive program is designed to build community leaders. Over the period of nine months, participants will experience 10 days of training, and classes. Each participant will be assigned to a group service project, which will assess community needs, determine a project, and facilitate the project working with other community members and/or groups.
Click here for the application and more information.
If you have questions about this program please email Mary or call 320-234-0785.
---
June Business of the Month
In June we will be highlighting  Quilt Haven on Main as our Business of the Month.
Click here to learn more about Quilt Haven on Main
---
New Members
Welcome to our newest Chamber Members!
---
Renewing Members
Thank you to our renewing Chamber Members!
Applebee's
Below Zero Frozen Yogurt
Bob Ness
Businessware Solutions
Caspers Chiropractic Center
Days Inn & Suites
Fun Sports of Hutchinson
Hutchinson Family Dentistry
Hutchinson Health Auxiliary
Hutchinson Huskies Baseball Association
Lillians of Hutchinson
Midwest Vision Centers
Oakdale Golf Club
Pizza Ranch Hutchinson
Southwest Initiative Foundation
Valley Sales of Hutchinson, Inc.
---
Table Tent Deadline: June 1st, 2017!
Are you planning an event for July, August, or September 2017?  Make sure you get your event added to the Table Tents!  The deadline to add events for the 3rd quarter is June 1st!  The cost is $20/listing for Chamber Members and $30/listing for non-members.  We print 900 table tents, which are then delivered around the community. To submit an event email Casey or call 234-0786.
---
Business After Hours
Join the Hutchinson Ambassadors for Business After Hours on WEDNESDAY, June 7th from 4:00pm – 6:00pm!
---
Something from Mary
What Leadership Is To Me:
Recently Hutchinson Ambassador and Bring It Home Committee Member Brian Renner posted a remarkable story on Facebook. Someone who had signed up for Be The Match at his son Carter's 2016 Benefit had received a call telling them they were a match to someone who needed a bone marrow transplant in the United States.
Read the rest of Mary's article here: 
---
More Information for You!