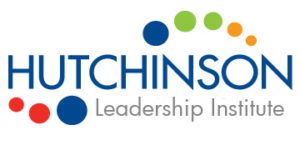 Hutchinson Leadership Institute
Congratulations to the 2017-2018 Hutchinson Leadership Institute Graduates!
Justin Abfalter Jen Barnett Angie Bloemke
Jackie Borka Gina Buske James Chapman
Annie DeMeyer Andy Erlandson Dale Gross
Erika Kellen Robyn Lawson Tanya Mackenthun
Missy Maiers Kayla Nemec Alicia Nortrom
Colton Porter Kristen Schuft Adam Smith
Chris Sperl Melissa Straka Joe Tauer
Danielle Vander Ploeg Nikki Willemssen Dave Wollan
Participants, sponsors, alumni and guests are invited to join us on May 16, 2018, at the Crow River Winery to celebrate the graduation and community service project of the 2017-2018 Hutchinson Leadership Institute Class. Students in the Hutchinson Leadership Institute have the rare opportunity to turn knowledge into action by creating community projects as part of the program.
Hutchinson Leadership Institute Banquet – May 16th, 2018 – 5:30 pm
Crow River Winery
Current Participants, Sponsors & Guest – No Fee
Alumni & Additional Guests – $20 per person
If you would like to attend the graduation and banquet or would like more information about registering for the 2018-2019 class, please click here to call the Chamber office at 320-587-5252 or email click here to email Mary.
---
Learn about ADA accessibility for your building or business. From what the ADA barriers are, to developing your own plan… learn from the experts.
Tuesday, May 22 at Hutchinson Event Center
7:45 am Registration
8:00-10:00 am ADA Seminar
For more information and registration details click here! (pdf)
---
Dairy Day / Friday, June 1 / 11:00 am – 1:30 pm / Library Square Park
Every year, over 1000+ supporters come to
Library Square in celebration of Dairy Day, the annual official start of summer in Hutchinson. The Agri-Business Committee hosts Dairy Day honoring our vibrant farming community. Plan to stop down for a $5 meal and learn more about our local agriculture in Hutchinson and the surrounding communities.
This year's activities include:
12:00 pm – Cow milking contest featuring celebrity milkers include Water Carnival Royal Family, McLeod County Dairy Ambassadors, Mayor Gary Forcier, Police Chief Dan Hatten & Fire Chief Mike Schumann
12:30 pm – Fro-Yo eating contest sponsored by Below Zero
Meet Princess Kay from the Milky Way
$5.00 meal
Children's activities
Cheese samples
Live music
Click here for more Dairy Day information (pdf) or if you are interested in sponsoring this community event click here for Dairy Day sponsorship form (pdf) or call the Chamber at 320-587-5252.
---
Hometown Golf Challenge
Traveling by land, air or sea…… Our theme this year will be Around the World in 18 Holes! We are excited to have some fun at the Hometown Golf Challenge this year and we want to let you in on it too! This is a fun and easy event to highlight your business. 2018 Hometown Golf Challenge will be Monday, July 23 at the Crow River Golf Club.
Here's a little preview of some of this year's itinerary and travel perks:
11:00 am registration and lunch
12:00 pm shotgun start
5:00 pm dinner and program
Four cash prizes
1st place & three randomly drawn teams
Best team costume
Best decorated cart
Best costume & cart combo
Lunch & dinner meals Included
We have many different sponsorship opportunities available, click here for a 2018 Sponsor Form (pdf).
Registration for the event is now open, click here for the 2018 Registration and Information (pdf).
---
Manufacturing in the Park & Picnic in the Park
On Friday, July 27, 11:00 am – 2:00 pm, manufacturers, educators and related organizations in McLeod County will be in Library Square Park and provide an interactive afternoon engaging with McLeod County community members. Come and learn who they are, what they do and who they are looking for…
Manufacturing in the Park coincides with Hutchinson Crazy Days and Picnic in the Park which is hosted by Hutchinson Downtown Association. While learning through play and activities, you can also enjoy a $5 picnic-style lunch.
If you are interested in sharing manufacturing and education with the community, click here for registration form (pdf).
---
Crazy Days – Save the Date!

Are you crazy for Crazy Days?! We sure are!
Mark your calendar for July 26 – 28. The Chamber advertises in publications locally and in surrounding communities to share the great deals offered during Hutchinson's Crazy Days.
More information to come!
---
Thank you to everyone who helped to make the 2018 Bring It Home Family Fun & Business Expo another successful year!
We want to thank all those who donated their time and talents.
A special shout out to the McLeod County Fairgrounds, Randy Starke and his staff, to the Hutchinson Jaycees for setting up and taking down the booths and another to our own, Ashley Gabbert, who furnished us with a photo booth that provided hours of fun and photos that captured the days excitement!
The Expo would not be possible if not for the businesses that graciously contribute to the event and to those braved the snowstorm and participated in the day.
Last but never least, we would like to acknowledge our Event Sponsors, Champion Sponsors and Visionary Sponsor. Our deepest gratitude to these businesses for their generous support.
EVENT SPONSORS
Ashley HomeStore, Cash wise Foods, Century 9 Theater, Factory Direct Furniture, Goebel Fixture, Hutchinson Leader, Hutchinson Rotary, Luce Line Loops, NU-Telecom, Outdoor Motion, Piehl Hanson Beckman, Plumbing & Heating By Craig, Quade Electric, Stamp N Storage & Wal-Mart.
CHAMPION SPONSORS
3M Hutchinson, Hutchinson Health, TDK– Hutchinson Technology & Uponor
VISIONARY SPONSOR
Citizens Bank & Trust
---
Business of the Month
In May we will be highlighting Woodstone Senior Living Community as our Business of the Month.
Click here to learn more about Woodstone Senior Living Community.
---
New Members
Welcome to our newest Chamber Member!
---
Renewing Members
Thank you to our renewing Chamber Members!
Adult Training and Habilitation Center
AKI
Benny's Meat Market
Caspers Chiropractic Center
Edina Realty
Hutchinson Financial
Hutchinson Huskies Basketball Association
Keller Williams Realty Integrity – The Straka Group
LBC of Hutchinson
McLeod Emergency Food Shelf
NU-Telecom
Shoe Sensation
Twice is Nice
---
The Hutchinson Ambassadors serve as a welcoming and social arm of the Hutchinson Area Chamber of Commerce by actively supporting and promoting Hutchinson and its surrounding business community.
Check out the Ambassador's Facebook to see photos of all the visits and other special events hosted by the Ambassadors.
April's Ambassadors Visits:
Happy Sprout Brew and Grow
May's Business After Hours:
Thursday, May 10, 2018 4:00 pm – 6:00 pm
Business After Hours events are open to all Chamber Member business employees. If you are the only primary representative with your business receiving emails from the Chamber, please invite all your employees to join us! Preregistration is strongly encouraged, so our business hosts may plan accordingly.
Click here to register for May's Business After Hours or click here to call the Chamber at 320-587-5252.
---
Table Tent Deadline for Quarter 3 is June 1st 2018!
Are you planning an event for July, August or September 2018? Make sure you get your event added to the Table Tents! The deadline to add events for the 3rd Quarter is June 1st. The cost is $20/listing for Chamber Members and $30/listing for non-members. We print 900 table tents and deliver them around the community.
Email Gina with questions, if you want table tents delivered to your business or if you want to submit an event for upcoming table tents.
---
Something from Mary
Sign of the Times
Are you keeping up with the times? Are you investing in your personal and professional development? Are you investing in your employees' personal and professional development?
Read the rest of Mary's article here:
---
Upcoming Save the Dates
May 4 – Leadercast
May 10 – Business After Hours: MidCountry Bank
May 22 – ADA Seminar
June 1 – Dairy Day Celebration
July 23 – Hometown Golf Challenge "Around the World in 18 Holes"
July 26-28 – Crazy Days
July 27- Manufacturing in the Park and Picnic in the Park
September 14 – 15 – Arts & Crafts Festival & Taste of Hutchinson
---
More Information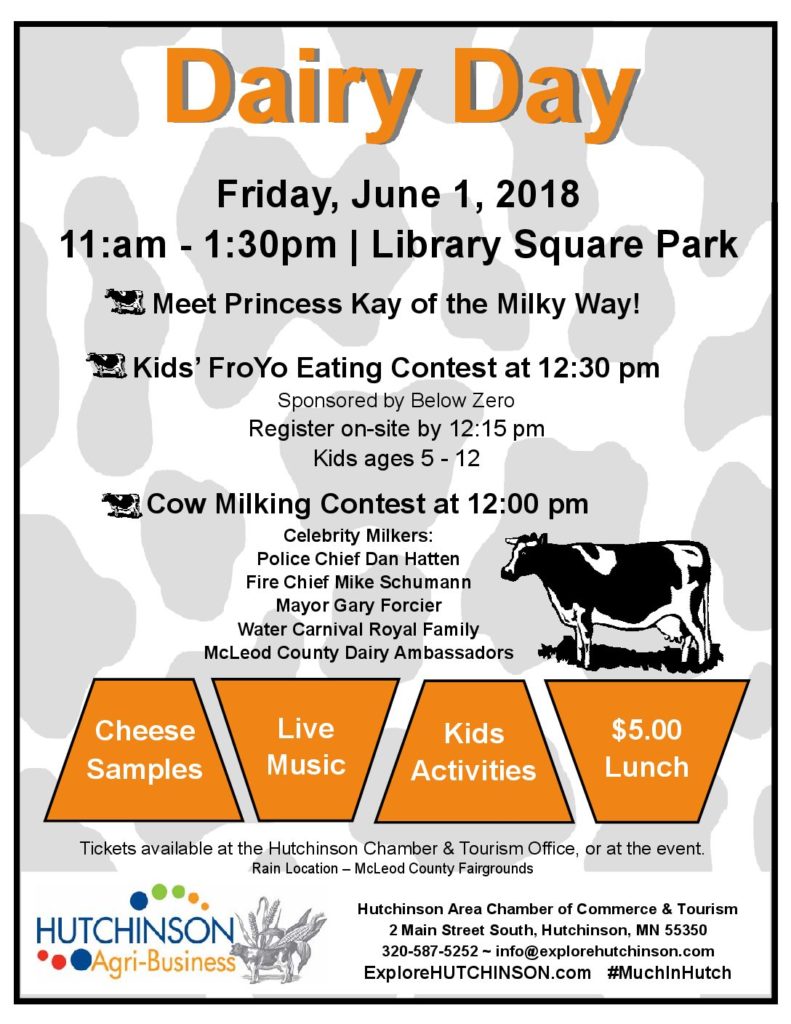 ---