Hometown Golf Challenge
Are you ready to travel "Around the World in 18 Holes" with us? The  Hutchinson Chamber's Hometown Golf Challenge is on Monday, July 23 at the Crow River Golf Club.
Check-in and in-flight lunch begins at 11 am, with a shotgun start at 12 pm. The final destination dinner, program, prizes and announcing game winners at 5 pm.
There will be a $500 GUARANTEED shoot-out winner, as well as the option to upgrade your game by purchasing a passport package that includes mulligans, raffles, course games. Don't miss out on your chance to win one of the cash prizes! Will you could be the 1st place winner or one of the two randomly drawn teams? Or better yet, will your team be the best team costume, best decorated cart or best costume & cart combo?
Your ticket price of $125 includes: cart, green fee, lunch and dinner. Click here for the 2018 Hometown Golf Challenege registration form and Information (pdf) or click here to register your team online for the 2018 Hometown Golf Challenge.
We have many different sponsorship opportunities available. Click here for a 2018 Hometown Golf Challenge Sponsor Form (pdf).
---
Crazy Days 2018
We are going crazy this year on Crazy Days! Each business can choose their own Crazy Days theme. Yes, that's right… you decide on a theme to bring customers in and move product out. 
If your business would like to participate in Crazy Days, click here to email Gina at Chamber office. Let us know what your crazy deals are and we will help promote your Crazy Days sale!
Click here to check out participating businesses!
Questions? Click here to call the Chamber office at 320-587-5252. 
---
Manufacturing in the Park & Picnic in the Park
On Friday, July 27, 11:00 am – 2:00 pm, manufacturers and educators in McLeod County will be in Library Square Park providing an interactive afternoon and engaging with community members. Come and learn who they are and what they do! While learning through play and activities.
Also from 11:00 am – 1:00 pm, the Hutchinson Downtown Association is hosting a $5 picnic-style lunch. Please join us for Picnic in the Park!
Manufacturing in the Park and Picnic in the Park coincide with Crazy Days. 
---
Hutchinson Leadership Institute & Leadership 2.0 Enrollment for 2018 – 2019 is now open!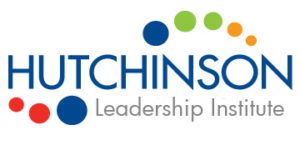 We are happy to announce the Hutchinson Leadership Institute is back for its 30th year! The Hutchinson Leadership Institute is hosted by the Hutchinson Chamber. This comprehensive program is designed to build community leaders. Over the period of nine months, participants will experience 10 days of training and classes. Each participant will be assigned to a group service project, which will assess community needs, determine a project, and facilitate the project working with other community members and/or groups.
Once you have completed the Leadership program, you can participate in Leadership 2.0! This brand new program will take a deeper dive into personal leadership and how it can impact the future of your business and the entire community. 
Click link for the Hutchinson Leadership Institute application (pdf) or Click here for the Hutchinson Leadership 2.0 application (pdf).
If you have questions about the Hutchinson Leadership program, please click here to email Mary at the Chamber office or click here to call Mary at the Chamber office at 320-234-0785.
---
Dairy Day – Thank You!
THANK YOU to everyone who made Dairy Day a success! We would especially like to thank our sponsors!
Visionary Sponsor:
Champion Sponsors:
Hutchinson Health

MidCountry Bank

South Point Financial Credit Union

TDK / Hutchinson Technology
Event Sponsors:
Ag Systems

E.G. Rud & Sons

Home State Bank

Hutchinson Co-op

Hutchinson Leader

Impressions

Jennifer's Avon

Nuvera

Piehl, Hanson & Beckman, P.A.

Plumbing and Heating by Craig

Runnings Stores

Skyview Dairy

Walmart

Wells Fargo
And a special thank you to: 
Agri-Business Committee

Below Zero Frozen Yogurt

Benny's Meat Market

Celebrity Milkers: Mayor Gary Forcier, Police Chief Dan Hatten & Fire Chief Mike Schuman

Community Volunteers

First District Dairy

Form-A-Feed

Hutchinson High School FFA 

Members

Hutchinson Jaycee Water Carnival Royal Family

The Kurth Family

McLeod County 4-H

McLeod County Dairy Princess and Ambassadors

McLeod County Extension

Princess Kay of the Milky Way
---
Business of the Month
In July we will be highlighting  Elena's Bakery as our Business of the Month.
Click here to learn more about Elena's Bakery.
---
Renewing Members
Thank you to our renewing Chamber Members!
3M
Century 9
Days Inn
Faith Lutheran Church
Huski Townhomes
Hutchinson Health Auxiliary
Minnesota Pottery Festival
Stamp-n-Storage
State Farm Insurance Mike McGraw
United Community Action Partners
Vivid Image
---
The Hutchinson Ambassadors serve as the welcoming and social arm of the Hutchinson Chamber by actively supporting and promoting Hutchinson and its surrounding business community.
Click here to check out the Ambassador's Facebook to see photos of all the visits and other special events hosted by the Ambassadors.
June's Ambassadors Visits:
Bobbing Bobber Brewing Company

Victoria Shoopman Photography
Business After Hours:
Business After Hours is not held in June, July, August or September.

Business After Hours resumes on October 11th with Tigers After Hours. The TigerPath teachers will be on hand to explain how they will helps students discover their talents, develop their skills and build an exciting, rewarding career! "Find your own path"

– that's what it's all about!
Business After Hours is a great way to learn about businesses in Hutchinson and network with fellow chamber members. This monthly event is Chamber invitation only and a way to get behind-the-scenes at our local businesses. Businesses interested in hosting a Business After Hours event, should contact the Ambassadors.
Click here to email the Ambassadors. 
---
Something from Mary
Leadership….. Leadership 2.0
One of the MOST beneficial chamber programs we have for businesses is Hutchinson Leadership Institute. Leadership Institute is celebrating its 30th year during our 2018-2019 session. Its longevity is based on a core group leading the content; keeping it fresh with today's business climate and reactive to participants' needs.
Click here to read the rest of Mary's article. 
---
The Quarter 3 Table Tents are ready!

The Chamber prints and delivers 900 table tents around the community. Are you looking for a way to boost an upcoming Hutchinson event?  Make sure you get your event added to the Table Tents!  The cost is $20/listing for Chamber members and $30/listing for non-members.
The deadline for Quarter 4 (October, November & December) is September 1.
Click here to email Gina with questions, if you want table tents delivered to your business or if you want to submit an event for upcoming table tents.
---
Upcoming Save the Dates
July 23 – Hometown Golf Challenge "Around the World in 18 Holes"
July 26-28 – Crazy Days
July 27- Manufacturing in the Park and Picnic in the Park
September 14 – 15 – Arts & Crafts Festival & Taste of Hutchinson
---
More information for your business to grow!
---