Leadership Institute: Application for 2017-2018 is Now Open!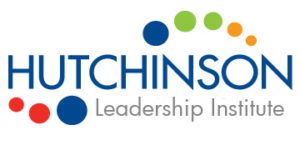 We are happy to announce the Hutchinson Leadership Institute is back for its 29th year! The Hutchinson Leadership Institute is hosted by the Hutchinson Area Chamber of Commerce and Tourism. This comprehensive program is designed to build community leaders. Over the period of nine months, participants will experience 10 days of training and classes. Each participant will be assigned to a group service project, which will assess community needs, determine a project, and facilitate the project working with other community members and/or groups.
Click here for the application and more information.
If you have questions about this program please email Mary or call 320-234-0785.
---
Farm Fatigue
Each harvest season, our Agri Business committee works hard to deliver buckets of goodies to our farmers in the fields in McLeod County. If your business is interested in supplying goodies or money for this program, please complete and return the 2017 Farm Fatigue Flyer. 
---
New & Returning Chamber Members
We want to welcome our new members:
Ashley Furniture (Opening Soon!)
Thank you to our July renewing Members!
Ag Systems
Amazing Grace Boutique
Carly's Shoes
Casey's General Store
Century 9 Theater
Evergreen Apartments
FRF Productions
Hutchinson Dental Center
Kwik Trip, Inc.
New Century Academy
Novation Credit Union
Papa Murphy's Take-N-Bake Pizza
People Ready
---
Something from Caroline (Our Summer Intern)

As my busy summer in Hutchinson comes to an end, I can't help but reflect back on all of the experiences I've had and how they've helped me grow. This summer, I held the title of Hutchinson Princess, Hutchinson's Aquatennial Candidate and Hutchinson Chamber Summer Intern. Although these titles each included very different obligations, one thing remained among them all: my love for the community of Hutchinson.
There truly is #muchinhutch and I'm honored to have been involved in the many activities this year to help our community grow. From Dairy Days to Crazy Days, there was always a fun event going on that needed a Princess or a Chamber Intern to help (or both)! These experiences have helped me appreciate all of the work that is contributed from community members that make these events possible.
Being the Chamber Summer Intern has been an experience I will never forget. I have learned so much about our community and it has made me love it even more. Although my reign as princess may be over, and my time at the chamber is soon coming to a close, I will always 'love where I live' and call Hutchinson my home.
---
43rd Annual Arts & Crafts Festival & Taste of Hutchinson
Make sure to put September 15th & 16th on your calendar!
---
Table Tents
The deadline to submit events for the 4th quarter (October, November, December) table tents is September 1!  To submit an event, email Mollie or call 234-0789.  Also, if you submit an event to our table tents, make sure to add it to the online community calendar.  The community calendar averages about 100 views a day, so don't forget to utilize it! Submitting an event to the community calendar may be done through your chamber member portal or the chamber website.
---
More information!