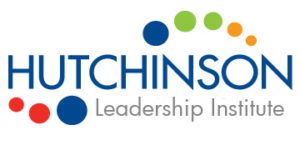 We are happy to announce the Hutchinson Leadership Institute is back for its 33rd year! The Hutchinson Leadership Institute is hosted by the Hutchinson Area Chamber of Commerce and Tourism. This comprehensive program is designed to build community leaders. Over the period of nine months, participants will experience 10 days of training and classes. Each participant will be assigned to a group service project, which will assess community needs, determine a project, and facilitate the project working with other community members and/or groups.
Click link for application: Hutchinson Leadership Institute Application or Hutchinson Leadership 2.0
If you have questions about this program please email Mary call 320-234-0785.
---
Once you have completed the Leadership program, you can participate in Leadership 2.0! The 2.0 program takes a deeper dive into personal leadership and how it can impact the future of the entire community. 
Here's what past participants have said after going through the program:
"I have been thru many leadership classes in my life and this class far exceeds any and all I have ever participated in. Thank you for this opportunity to grow and meet these others that are now like family. This was amazing on all levels!!!! Blown Away!!!"
"This program made me realize my potential for growth, both personally and professionally, outside my current circle of influence."
"Leadership Institute has given my an opportunity to learn some new things about myself and the community, as well as given me a wake-up call on something things I have just taken for granted.
"I have learned so much about myself, from I can do and who to reach out to if I need business help."
"The Leadership class means more self confidence in the workplace and my personal life. I enjoyed getting to know my classmates and building relationships." 
If you have questions about either of the programs, please email Mary or call 320-234-0785.