Dairy Day – Friday, June 7 11:00 AM – 1:30 PM – Library Square Park
Join us for the annual official start of summer in Hutchinson. The Agri-Business Committee hosts Dairy Day honoring our vibrant farming community. Plan to stop down for a $5 lunch and learn more about our local agriculture in Hutchinson and the surrounding communities.
This year's activities include:
12:00 PM – Cow Milking Contest featuring celebrity
milkers including Hutchinson Water Carnival Royalty, McLeod County Dairy Ambassadors and manufacturing leaders – Jack Daggett, Matt Field and Brett Haugen
12:30 PM – Fro-Yo Eating Contest sponsored by Below Zero Frozen Yogurt – onsite registration is at 12:15 PM
Meet Princess Kay from the Milky Way, McLeod County Dairy Ambassadors & Water Carnival Royal Family
$5.00 Lunch
Live Music by Josie Sanken
Kids Activities
For more information, please see our printable Dairy Day poster (pdf) or call the Chamber.
---
Hutchinson Leadership Institute & Leadership 2.0 Enrollment for 2019-2020 is now open!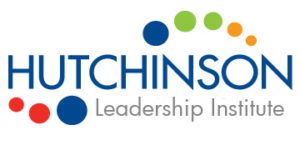 We are happy to announce the Hutchinson Leadership Institute is back for its 31st year! The Hutchinson Leadership Institute is hosted by the Hutchinson Area Chamber of Commerce and Tourism. This comprehensive program is designed to build community leaders. Over the period of nine months, participants will experience 10 days of training and classes. Each participant will be assigned to a group service project, which will assess community needs, determine a project, and facilitate the project working with other community members and/or groups.
Once you have completed the Leadership program, you can participate in Leadership 2.0! The 2.0 program takes a deeper dive into personal leadership and how it can impact the future of the entire community.
Click link for application: Hutchinson Leadership Institute or Hutchinson Leadership 2.0
If you have questions about this program please email Mary call 320-234-0785.
---
Business Connection – June 7

Please join us for June's Business Connection hosted by Equul Access Inc. on Friday, June 7 from 7:00 AM to 8:00 AM at 13769 Pheasant Road in Hutchinson. Join us to see how Equul Access Inc provides therapeutic equine assisted activities for individuals with special needs.
Business Connection is a morning networking event that takes place at a Chamber business on the first Friday of each month from 7:00 AM to 8:00 AM. Chamber members are invited to gather, enjoy coffee and a light breakfast, share a quick update or information on their business/organization. We will always have a Chamber update for you as well.
Door prizes will be given out, so make sure you bring your business card to be entered into the drawing. The new networking opportunity is a great way to know people in the community and keep in touch with Hutch!
If you are part of a Chamber business/organization and interested in hosting or have questions about Business Connection, call the Chamber or email Ashley.
Online registration for June Business Connection
---
Business After Hours
With the many festival and events that happen in Hutchinson over the summer, Business After Hours goes on hiatus in June, July, August and September –but will be back on October 10th!
Business After Hours is a great way to learn about businesses in Hutchinson and network with fellow Chamber members. This is a way to get behind the scenes at our local businesses… to see what they make, do or provide. This monthly event is by Chamber invitation only and is open to all Chamber member business employees. Businesses interested in hosting a Business After Hours event or would like more information should
email the Ambassadors
.
If you are the only primary representative with your business receiving emails from the Chamber, please invite all your employees to join us! Preregistration is strongly encouraged, so our business hosts may plan accordingly.
---
Maximize Your Membership!
Does your business want the community to know about an upcoming event? Are you looking for ways to promote an event? Utilize your membership benefits by posting the event on the Chamber's Community Calendar on ExploreHUTCHINSON.com.
Community members can post events to the Community Calendar; however, Chamber members can post an event as well as photos, videos, logos, map service and more. Once your event is approved it will receive community exposure on ExploreHutchinson.com.
Additionally, events from the Community Calendar that are hosted by a non-profit organization, non-recurring, open to the public and located in Hutchinson are posted on the Marquee! No additional action is needed on your part after submitting it to the Community Calendar, we will take care of the rest!
Click on the image above for instructions or call the Chamber with questions.
---

CrAzY DaYs ~ July 18 – 20 ~ Save the Date!
Are you ready to run for some remarkable  saving? Then mark your calendars for July 18 – 20. The race will be on for great savings and fun!
The Chamber advertises in publications locally and in surrounding communities to share the great deals offered during Hutchinson's Crazy Days!
More information to come!
---

Each year the Chamber hosts an unique, exciting, themed golf event for Chamber Members and the community. This year we are TAILGATING at Oakdale Golf Club on Monday, July 22nd – come in your favorite sports apparel, enjoy you typical tailgate lunch, deck out your golf carts in team pride, and get ready to golf! Here's what you can expect:
– $100 per golfer when you register by June 28th
– $125 per golfer if you register after June 28th
– Lunch, dinner, and 18 holes with cart included in ticket price.
– No experience necessary – this event is FUN whether you're a golfer or not!
– Prizes given to best "costume", best decorated golf cart, and the team with the lowest golf score.
– "Closest to the Pin" shootout with a $500 prize
Interested in promoting your business at the Chamber Golf Event? Ask us about opportunities to set up a booth at one of the holes or have your business represented with signage on a hole. Just complete the printable Hometown Golf Sponsorship Form (pdf) and mail, email or drop it off at the Chamber.
To register for the event, complete the printable Hometown Golf Registration form (pdf) and mail, email or drop it off at the Chamber.
---
45th Hutchinson Arts & Crafts Festival September 13 – 14, 2019
The 45th Annual Hutchinson Arts & Crafts Festival will be held on Friday, September 13 and Saturday, September 14 in beautiful Library Square Park in downtown Hutchinson. This event will feature handmade crafts in the following categories: accessories, artwork, bath, clay, clothing, dolls, fabric/fiber, floral, furniture/home accents, games/toys/books, glass, gourmet, jewelry, leather, metal, painting, photography, seasonal, wood and much much more.
Conversely, if you are an artisan and interested in vending at the Arts & Crafts Festival, applying is easy! Just complete the printable Hutchinson Arts & Crafts Festival Exhibitor Application & Guidelines (pdf)and mail, email or drop it off at the Chamber! An online Hutchinson Arts & Crafts Festival Exhibitor Application & Guidelines is also available.
For any questions, please contact the Chamber at 320-587-5252 or email us.
---
Taste of Hutchinson

The Hutchinson Ambassadors host the Taste of Hutchinson on September 13 & 14 along side the Arts & Crafts Festival. Delectable food options and live music awaits all patrons!
Interested in being a food vendor? Just complete the printable Hutchinson Ambassador 45th Annual Taste of Hutchinson Food Vendor Application (pdf) and mail, email or drop it off at the Chamber.
---
Table Tents for Quarter 4 (Oct, Nov & Dec) Deadline – September 1
The Chamber prints and delivers over 900 table tents around the community. Are you looking for a way to boost an upcoming Hutchinson event? Make sure you get your event added to the Chamber's table tents. The cost is $30 per event listing for community members and $20 for Chamber Members, a $10 discount per event listing.
Submitting an event is easy… just complete the printable Table Tent Entry Form (pdf) and mail, email or drop it off at the Chamber by the quarterly deadline.
Also, if you submit an event to our table tents, make sure to add it to our Community Calendar. The Community Calendar averages about 100 views a day, so don't forget to utilize it! Submitting an event to the  Community Calendar may be done through your Chamber Member Portal or directly on the Community Calendar page!
The deadline for Quarter 4 (October, November & December) is September 1.
If you want table tents delivered to your business, to submit an event for an upcoming table tent or if you have any questions. give Gina a call, send her an email or drop by the Chamber.
---
New & Renewing Members
We would like to welcome our new members the the Hutchinson Chamber of Commerce!
We also want to thank the following members for renewing their partnership with us!
3M
AKI
Arvig Media
Basswoods Welding & Repairs
Caspers Chiropractic Center
Customer Elation
Duane Jindra Crop Insurance Agency
Edina Realty, Inc.
Genesis Salon and Enso Spa
GSM Hutchinson
Hutchinson Elks Lodge 2427
Hutchinson Financial
Hutchinson Huskies Baseball Association
Hutchinson Seventh-day Adventist Church
Iron Jungle CrossFit
NRG – The Networking Referral Group
Nuvera
SEH Hutchinson
The Lamb Shoppe & Wellness Center LLC
Twice is Nice
Walmart Supercenter
Wells Fargo
---
Business of the Month
Our June Business of the Month is SouthPoint Financial Credit Union. The Hutchinson Branch opened in 2017; it is a community-minded financial center providing the best support and services possible for their members. Learn more about SouthPoint Financial Credit Union in our Business of the Month article.
---
The Hutchinson Ambassadors serve as the welcoming and social area of the Hutchinson Chamber by actively supporting and promoting Hutchinson and its surrounding business community.
The Ambassador's Facebook page is a great place to see photos of all the visits and other special events hosted by the Ambassadors.
You may have seen our Ambassadors around town – you can recognize them by their blue shirts and friendly smiles. They host Business After Hours, welcome new business openings, as well as, celebrate business renovations and milestones with an Ambassador Business Visit.
May's Ambassador Business Visits:
---
Professionals Under 40 Leading Socializing and Educating
PULSE meets for Lunch & Learn events on the second Wednesday of each month from 12:00 PM – 1:00 PM at Squeaky's Grill and Bar. The events are free to attend, a $10 lunch option is available.
The group also gets together at quarterly social events  (green dates listed in calendar below). Like the PULSE Facebook page to get the latest event information and registration links. Register for the June 12th Lunch & Learn by Friday, June 7th to be entered into a $25 gift card drawing! June 12th Lunch & Learn Registration
---
Something from Mary!
We asked the 30th class of the Hutchinson Leadership Institute what they would tell a future applicant about their experience or what to expect regarding the Hutchinson Leadership Institute.
Their answers can be found on June's Something from Mary Blog.
---
Save the Date!
JUNE
7        Business Connection – Equul Access
7        Dairy Day
12     PULSE Lunch & Learn
JULY
10       PULSE Lunch & Learn
18-20  Crazy Days
22       Chamber Golf Event – Oakdale Golf Course
AUGUST
2          Business Connection – Buffalo Wild Wings
14        PULSE Lunch & Learn
14-18  Made in McLeod @ County Fair
SEPTEMBER
6        Business Connection – New Discoveries Montesorri Academy
11      PULSE Lunch & Learn
13-14    45th Arts & Crafts Festival
13-14    Taste of Hutchinson
19-20    Leadership Institute 2019-2020 Begins
OCTOBER
Farm Fatigue Buckets Delivered
4        Business Connection – Adult Training & Habilitation Center Inc
9        PULSE Lunch & Learn
10      Business After Hour – Stamp N Storage
NOVEMBER
1        Business Connection – Ecumen Oaks & Pines
13     PULSE Lunch & Learn
14     Taste of the Holidays
30     Small Business Saturday
DECEMBER
Crop Management Input Seminar
6      Business Connection – Jay Malone Motors
12     Holiday Business After Hours
---
More Information For Your Business To Grow…
---