2018 Annual Chamber Event – "Let's Make a Deal"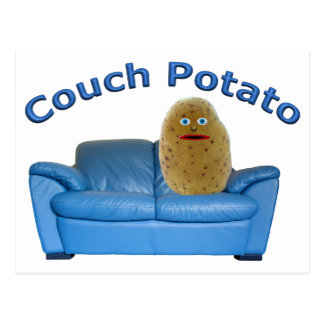 January 19, 2018 –  Join us for the Hutchinson Chamber's Annual Event – "Let's Make a Deal" at the Crow River Winery from 5pm to 9pm.
What happens to people the do not wear a costume to the event? They become a "Couch Potato."
Which door will you choose? Door #1, Door #2 or Door #3… be careful to not choose the door with  the ZONK!
Additionally, the Community Awards for Business Person of the Year, Volunteer of the Year, Teacher of the Year and Young Leader of the Year will be announced. You wouldn't want to miss this event. Click here to register for the 2018 Annual Chamber Event.
---
New & Renewing Members
We would like to welcome our new members to the Hutchinson Chamber of Commerce!
Cal Tex Electric
Kokesch, LLC
We also want to thank our renewing Members!
Albers Insurance
American Family Insurance – William Young
Applebee's
Averyron Homes, Inc.
Bernick's Pepsi
Bonneville Land & Cattle, LLC
Bursch Travel Agency, Inc. L.M.
Cash Wise Foods
Chef Craig's Catering
Citizens Bank & Trust Co
City of Hutchinson
Compton-Anderson Construction
Connie & Larry Fraser
Dairy Queen
Dobratz Hantge Chapel
Dostal Electronics Center
Edward Jones – Kim Winter
Excelsior Homes, Inc.
Fahey Sales Agency
Family Rexall Drug
Farm Bureau Financial – Ryan Elbert
Hager Jewelry, Inc.
Hanson & Vasek Construction
Hillyard, Inc.
Holiday
Hometown Realty
Hutch Bowl and Squeaky's Bar & Grill
Hutch Café
Hutchinson Co-op
Hutchinson Downton Association
Hutchinson Health
Hutchinson Jaycees
Hutchinson Leader
James Young & Associates, Ltd.
Jay Malone Motors
Juul Contracting Co.
KDUZ/KARP Radio
Kock's Jewelry
Kraft Walser Law Office
L & P Supply Co.
Landy Lodge Bar and Grill
Laraway Roofing, Inc.
Little Crow Archery Club
McDonald's House of Hutchinson
McGraw-Mahon, P.A.
McKimm Milk Transit
McLeod Cooperative Power
Melchert, Hubert, Sjodin – Neil Jensen, Partner
MITGI
New Discoveries Montessori Academy
Ohly Americas
Pheasant Run Retreat
PHG – Piehl, Hanson, Beckman, P.A.
Primary EyeCare
Prince of Peace Retirement Living
Pro Maintenance, Inc.
Redline Systems
Regional Eye Specialists, P.A.
Shamrock Inn
Simonson Lumber Co.
Slumberland Furniture
Southwest Eye Care
Southwest Initiative Foundation
Subway – Hwy 7
The Village Shop
Town & Country Tire
Viking Coca Cola
West Central Industries
Westlund Associates
Wetterling & Roepke Financial Services
Zellas
---
January Business of the Month
In January we are highlighting Clay Coyote Gallery and Pottery as our Business of the Month!
The NFL playoffs are upon us – families gather around their televisions sporting their favorite team apparel and hope that this year will be the year their team to makes it to the Super Bowl. The Super Bowl will be highlighted and discussed throughout January, but it isn't the only "bowl" that will be featured this month in Hutchinson.
Click here to learn more about Clay Coyote Gallery and Pottery.
---
Business After Hours
Join the Hutchinson Ambassadors as they kick off the 2018 Business After Hours events!
CenBank – Hutchinson
Thursday, January 11, 2018 4:00 – 6:00 pm
This event, along with all Business After Hours events, are open to all Chamber Member business employees.  If you are the only primary representative with your business receiving emails from the Chamber, please invite all your employees to join us! Pre-registration is strongly encouraged, so our business hosts may plan accordingly.
Click here to register for the January Business After Hours or call the Chamber office at 587-5252.
---
Save the Date!
Bring it Home Expo – Saturday, April 14th, 2018. More information to come!
---
More Information for You!