2018 Hometown Golf Challenge – Thank you!
We would like to thank everyone that joined us for the 2018 Hometown Golf Challenge "Around the World in 18 Holes" on July 23 at the Crow River Golf Club. The event would not be possible without our mighty volunteers and the businesses that donated to and sponsored this event. THANK YOU all for your time, talents, donations and support!!
MILLE GRAZIEO to our Visionary Sponsor – Citizens Bank & Trust Co and also to our Champion Sponsors – 3M, Hutchinson Health, MidCountry Bank, MITGI, TDK/Hutchinson Technology and Uponor. 
DANKE, DANKE also goes out to our Welcome Sponsors – MITGI, SouthPoint Financial Credit Union and TDK/Hutchinson Technology.
JE VOUS REMERCIE to our Staffed Hole Sponsors – APR, Ashley Homestore, Citizens Bank & Trust Co, Buffalo Wild WIngs, Hutchinson Health, Marco, Oakdale Golf Club, TDK/Hutchinson Technology, Uponor, Wells Fargo Home Mortgage and Woodstone Senior Living.
TACK, TACK, TACK are in order for our Hole Sponsors – 3M, Branded Solutions, Cash Wise Foods, Caspers Chiropractic, CenBank, Century 9 Theatre, Crow River Winery, Edina Realty, Fairway Mortgage Company, First Minnesota Bank, Goebel Fixture Company, Hutchinson Dental, Hutchinson Leader, Hutchinson Manufacturiing, LBC of Hutchinson, Novation Credit Union, Nuvera, Piehl Hanson Beckman, Plumbing and Heating by Craig, Rahk Studios, SouthPoint Financial Credit Union, Stamp N Storage, State Farm – Steve Kropp, State Farm – Mike McGraw, Valley Sales of Hutchinson and Walmart SuperCenter.
And last but certainly not least, GRACIAS to our Hole-In-One Sponsors:  Citizens Bank & Trust Co and Valley Sales of Hutchinson.
Buh Bye until next year!
---
2018 Crazy Days & Manufacturing in the Park – Thank you!
Thank you to businesses that participated in Crazy Days and Manufacturing in the Park! What a great way to see how our manufacturers, educators and related organizations work, who they are and who they are looking for! Also, a special thanks to those who attended. These events would not be a success without you!
Check out our Facebook page to view event photos.
---
Hutchinson Leadership Institute & Leadership 2.0 Enrollment for 2018-2018 is Now Open!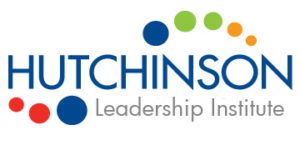 We are happy to announce the Hutchinson Leadership Institute is back for its 30th year! The Hutchinson Leadership Institute is hosted by the Hutchinson Chamber. This comprehensive program is designed to build community leaders. Over the period of nine months, participants will experience 10 days of training and classes. Each participant will be assigned to a group service project, which will assess community needs, determine a project, and facilitate the project working with other community members and/or groups.
Once you have completed the Leadership program, you can participate in Leadership 2.0! This brand new program will take a deeper dive into personal leadership and how it can impact the future of your business and the entire community. 
Click link for the Hutchinson Leadership Institute application (pdf) or Click here for the Hutchinson Leadership 2.0 application (pdf).
If you have questions about the Hutchinson Leadership program, please click here to email Mary at the Chamber office or click here to call Mary at the Chamber office at 320-234-0785.
---
Farm Fatigue – Bucket of Thanks Event 2018
Each harvest season, our Agri Business committee works hard to deliver buckets of goodies to our farmers in the fields in McLeod County. If your business is interested in supplying goodies or money for this program, please complete and return the 2018 Farm Fatigue Flyer (pdf). 
---
44th Annual Arts & Crafts Festival & Taste of Hutchinson
Make sure to put September 14th & 15th on your calendar!
---
Business of the Month
In August we will be highlighting Nuvera as our Business of the Month.
Click here to learn more about Nuvera.
---
New & Returning Chamber Members
We want to welcome our new members:
Thank you to our August renewing members!
Ag Systems, Inc.
Amazing Grace Boutique
Ashley Furniture
Basswoods Welding & Repair
Canvasworks
Casey's General Store
Clay Coyote Gallery & Pottery
Crow River Floral & Gifts
Evergreen Apartments
New Century Academy
Outdoor Motion Bike Shop
Papa Murphy's Take-n-Bake Pizza
---
The Hutchinson Ambassadors serve as the welcoming and social arm of the Hutchinson Chamber by actively supporting and promoting Hutchinson and its surrounding business community.
Click here to check out the Ambassador's Facebook to see photos of all the visits and other special events hosted by the Ambassadors.
July's Ambassadors Visits:
Kruse Altitude, LLC

LandSkapings

Schrade Firearms Knives and Tactical Survival, Helping Hands Healing Spa Trinities Trinkets & Designs JD's Fidgets & Fun
Business After Hours:
Business After Hours is not held in August or September.

Business After Hours resumes on October 11th with Tigers After Hours. The TigerPath teachers will be on hand to explain how they will helps students discover their talents, develop their skills and build an exciting, rewarding career! "Find your own path"

– that's what it's all about!
Business After Hours is a great way to learn about businesses in Hutchinson and network with fellow chamber members. This monthly event is Chamber invitation only and a way to get behind-the-scenes at our local businesses. Businesses interested in hosting a Business After Hours event, should contact the Ambassadors.
Click here to email the Ambassadors. 
---
Something from Mary
RETENTION
It's a challenge to hire good people with the skill sets you need and want.
It's a challenge because we have fewer people in the pipeline than we have leaving the workforce.
It's going to continue to be a challenge, for a long time.
Click here to read the rest of Mary's article. 
---
Quarter 4 Table Tent Deadline is September 1
The Chamber prints and delivers 900 table tents around the community. Are you looking for a way to boost an upcoming Hutchinson event?  Make sure you get your event added to the Table Tents!  The cost is $20/listing for Chamber members and $30/listing for non-members.
Also, if you submit an event to our table tents, make sure to add it to the online community calendar.  The community calendar averages about 100 views a day, so don't forget to utilize it! Submitting an event to the community calendar may be done through your chamber member portal or the chamber website. Click here to access the Chamber's Community Calendar!
The deadline for Quarter 4 (October, November & December) is September 1.
Click here to email Gina with questions, if you want table tents delivered to your business or if you want to submit an event for upcoming table tents.
---
Upcoming Save the Dates
September 14 – 15 – Arts & Crafts Festival & Taste of Hutchinson
November 15 – Taste of the Holidays
November 24 – Small Business Saturday

---
More information!
---